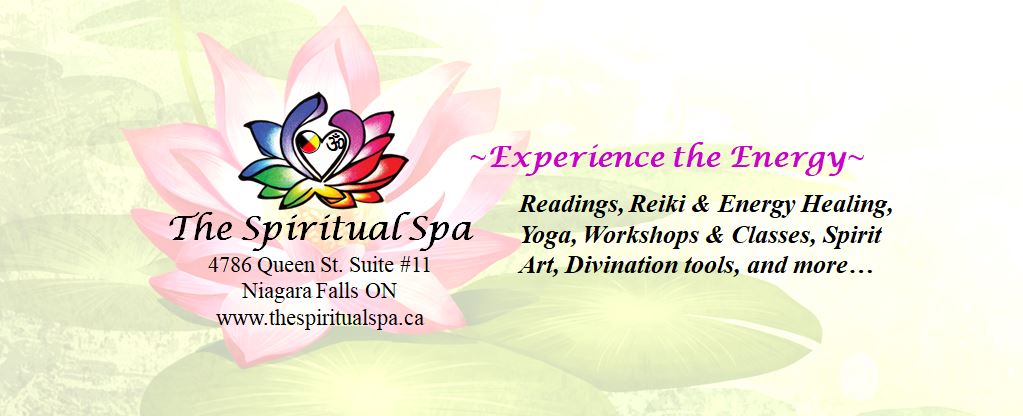 Welcome to The Spiritual Spa
Head Office is located at 4786 Queen Street – Suite #11, Niagara Falls Ontario.
Promoting and hosting small businesses that provide Health & Wellness services in the Niagara Community.
Owner Dr. Tracy Kennedy offers Empath Readings, Reiki & Energy Healing, Yoga & Meditation, Spiritual Workshops & Classes, Spirit Art, Divination tools & retail items, and more.
The Spiritual Spa – New Office Location
The Spiritual Spa has moved! We have temporarily downsized in response to existing social conditions. Dr. Tracy Kennedy is working out of our Head Office location (on the other end of the street!), and is currently taking appointments and teaching workshops and classes.
Tracy Kennedy's Yoga Studio – Shiva Gian Yoga for Empaths™ will be hosted by Bodhi Yoga Wellness at 25 Main St, St. Catharines! Tracy's afternoon class is full, but stay tuned for additional classes.
More info and goodies coming soon!

Check our calendar for events and promotions…