...The best way to understand energy,
is to experience energy...
The Spiritual Spa is a space where several individual holistic and spiritual practitioners come together to offer you their help and insight. We offer Energy Healing Modalities (including intuitive energy healing, Reiki, crystals, and vibroacoustics), Psychic Mediumship Readings, Reflexology, Massage Therapy, and Yoga. We offer classes, workshops, and seminars on topics such as, Yoga, crystal healing, mediumship, developing psychic abilities and more, in addition to Usui Reiki Certification Classes.
WHAT'S NEW?!
New Yoga Studio with new weekly practices & special events from Shiva Gian Yoga.
The Spiritual Spa uses a Holistic framework for healing, which means the whole person is cared for. Western medicine typically treats an existing physical ailment, and often with medication or surgery. An Holistic theory of medicine and healing considers the big picture of illness, health and healing by incorporating physical, mental, emotional, spiritual, and environmental factors that can affect your health.
Check our calendar for events and promotions...
The Spiritual Spa – Hours
The Spiritual Spa Retail Store is open Wednesday to Friday 11am - 5pm. We offer Crystals, Books, Tuning Forks, Singing Bowls, Candles, Hand-Crafted Jewelry and Artwork by Niagara residents, and more! Stop by and have a look!
Intuitive Energy Healing, Reiki Healing, Reflexology, Psychic Readings, and Distance Healing sessions are available Tuesday through Saturday by appointment. Please call or email us to book your time. Evening appointments are available.
Registered Massage Therapy sessions with Jonah Winters are available on Fridays.
...how to find us...
The Spiritual Spa is a calming yet refreshing space located in beautiful downtown Niagara Falls - on the corner of Queen St & Ontario St. We offer several treatment rooms where you can take a few minutes, slow down, and check-in with yourself. Our focus is on alternative healing modalities, and we offer services and tools to get you on track and feeling better - inside & out.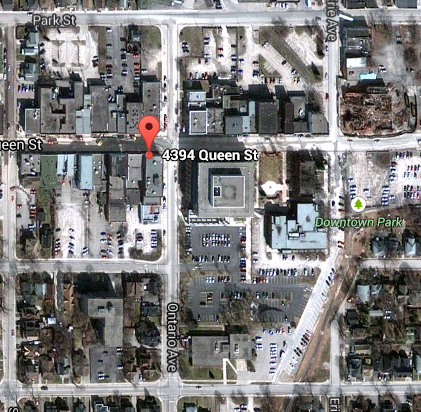 Free 90 minute Parking is available on Queen Street.