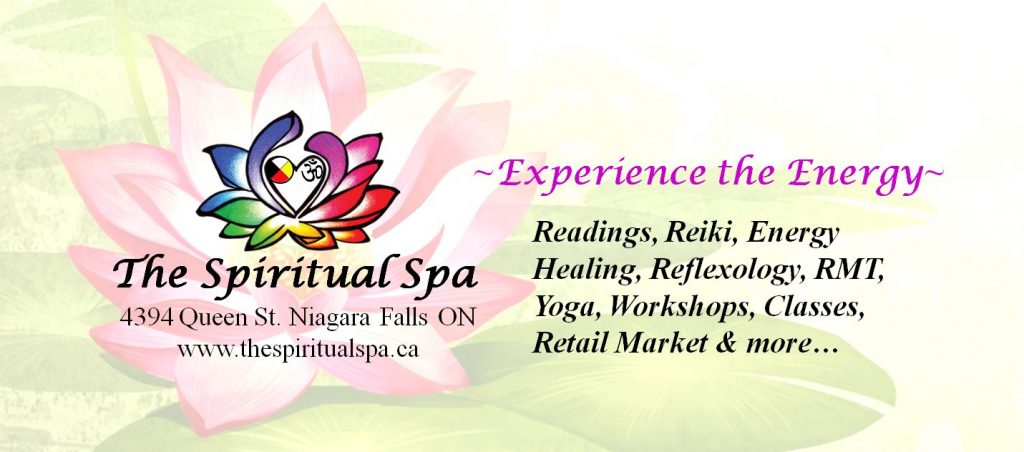 Welcome to The Spiritual Spa
Located at 4394 Queen Street, Niagara Falls Ontario.
The Spiritual Spa is a calming yet refreshing space located in beautiful downtown Niagara Falls – on the corner of Queen St & Ontario St. We host small businesses who provide Health & Wellness services, and Holistic Healing Practitioners in the Niagara Community, so that they can continue to offer their healing services to you.
The Spiritual Spa – Statement Regarding COVID-19
Hello Everyone,
At this time, The Spiritual Spa and the small businesses we host would like to update you about the health measures and precautions we are all taking at this time due to CODVID-19 concerns.
The Spiritual Spa is currently closed at this time and is not offering any in person events or appointments.
More information will be posted shortly about the ways Tracy, Laura, and Ashley Michelle are offering their services online!
"In a world where real issues create worry and fear we must remember to: 'take it moment by moment' (thanks to my teacher for those words @shineonyoganiagara)…" Ashley Michelle
Tracy – Online Empath Readings (phone or video) or distance healing sessions are available, flexible, and are encouraged. Please visit Tracy's website for more information and details on how to schedule.
Laura's website and Facebook Page.
Ashley Michelle's website and Facebook Page
We will keep you updated on any further developments!
With love, ♥️
Your faithful service workers and Yoginis at The Spiritual Spa.
Tracy Kennedy – The Empath Guide; The Spiritual Spa; Shiva Gian Yoga
Laura Canal – Miles of Smiles
Ashley Michelle – Yoga by Ashley Michelle

Check our calendar for events and promotions…
How to find us…